Take a look on the latest news
March 2023
MHO-Co doubles the fleet  and complements organization

We are now taking a major development step, more than doubling our fleet of CTVs  and at the same time strengthening the organization for growth the coming years.
We have completed the purchase of three CTVs and taken over the management of a further four, growing the total fleet from five to 12 vessels in just one month. In addition, two newbuilds are expected to be launched from a Chinese shipyard at the end of the year.
November 2022
New vessels bring
MHO-Co closer to
net zero emissions

In the wake of the ground-breaking innovation with the world's first hybrid power CTVs, we now set out on the next voyage towards zero emission with an order for two new, state of the art, hybrid vessels.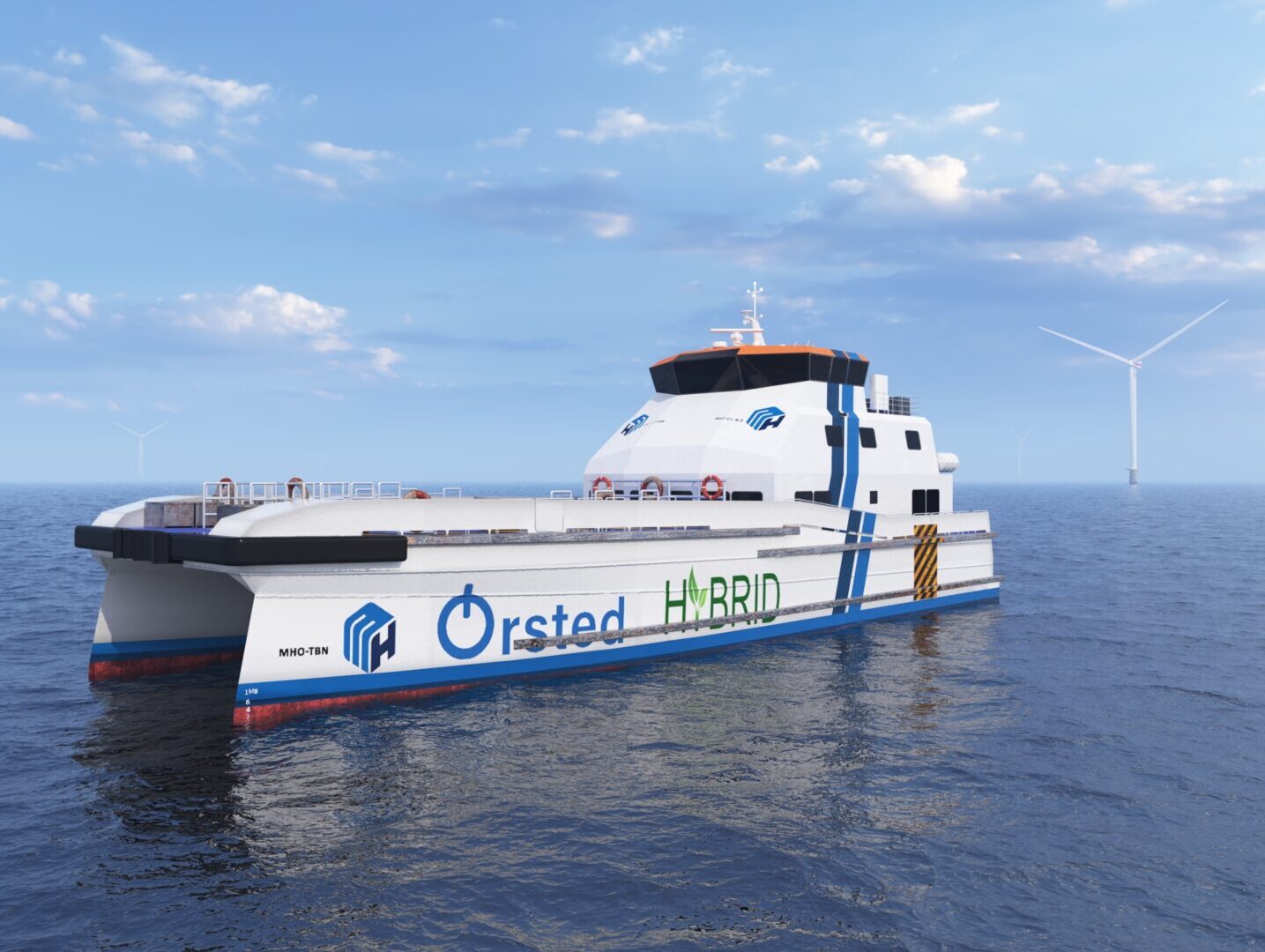 June 2020
MHO-Co creates the future hybrid CTVs
MHO-Co has designed two new hybrid catamarans where modern electric motors saves on weight, space and emission for the benefit of the environment as well as fuel economy in the offshore wind industry. But that is not all. The 35-meter CTVs are designed to be ready for other environmentally friendly technologies of the future, and an even more sustainable operation. 
August 2019
Our CTV under new flag
OCC Nerz has been reintroduced as MHO Grimsby and now sails under Danish flag.
June 2019
New collaboration
From June 2019 we are starting a collaboration with an agent in Grimsby. This means that there will be office facilities available to our MHO-Co personnel whenever we are in Grimsby.
May 2019
Introducing MHO Esbjerg
We are proud to introduce the offshore support vessel MHO Esbjerg designed by Mik Henriksen. We look forward to seeing her in action. With a length of 39m MHO Esbjerg is one of the largest CTVs in the world and designed with focus om safety, high performance and low fuel consumption.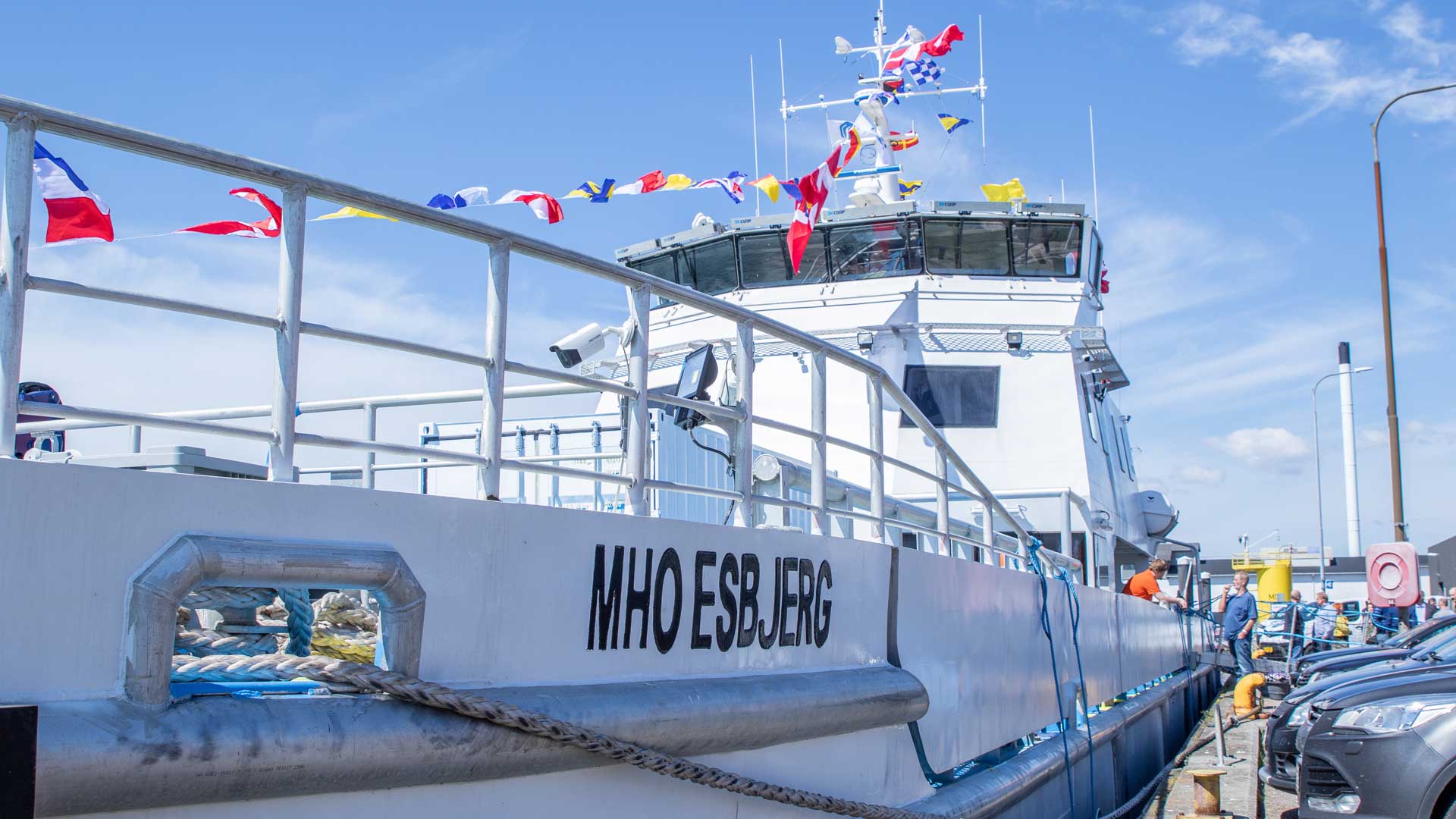 January 2019
Introducing MHO Gurli
Finally, the first of our twin vessels have been launched. MHO Gurli went on her maiden voyage on January the 28th and we are proud to introduce her as one of the largest CTVs in the world.
Great emphasis has been placed on her sustainability and comfort for the passengers she will be transporting around the European waters.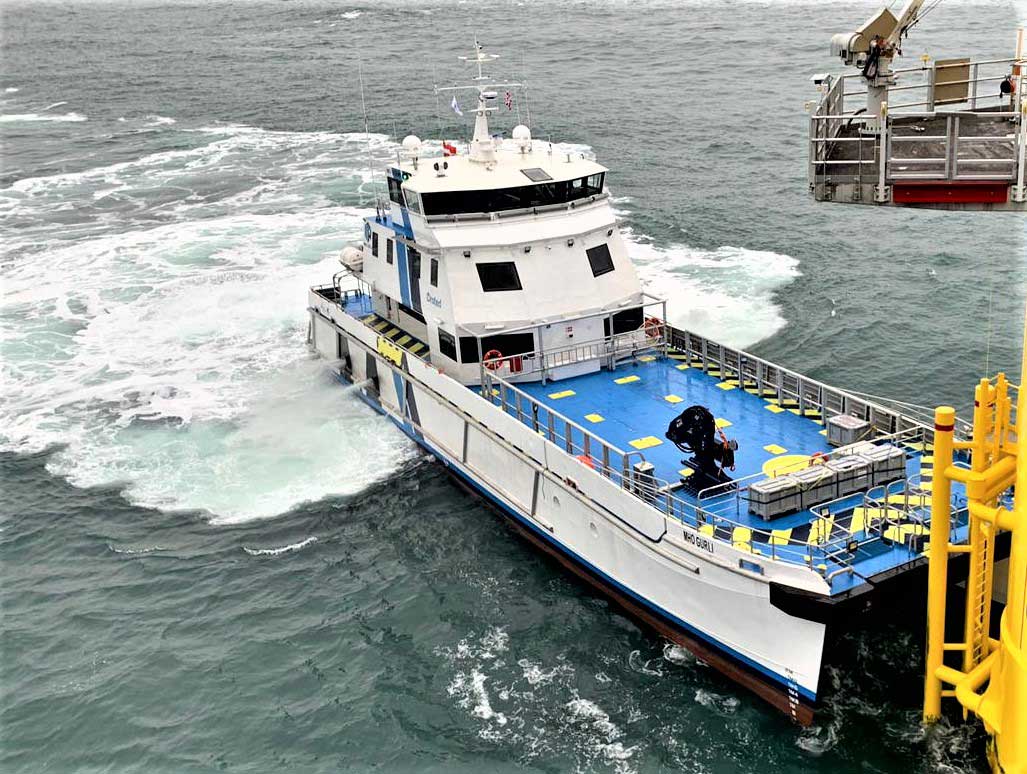 July 2017
Contract for offshore support vessels signed
We are proud to tell you that a contract has been signed between BTS shipyard and MHO-Co for the construction of two 39m CTVs. The offshore support vessels have been developed in a corporation between Ørsted, Incat Crowther and MHO-Co. In the design of the CTVs there has been a sharpened focus on sea keeping and capability to stay offshore for up to 14 days without support.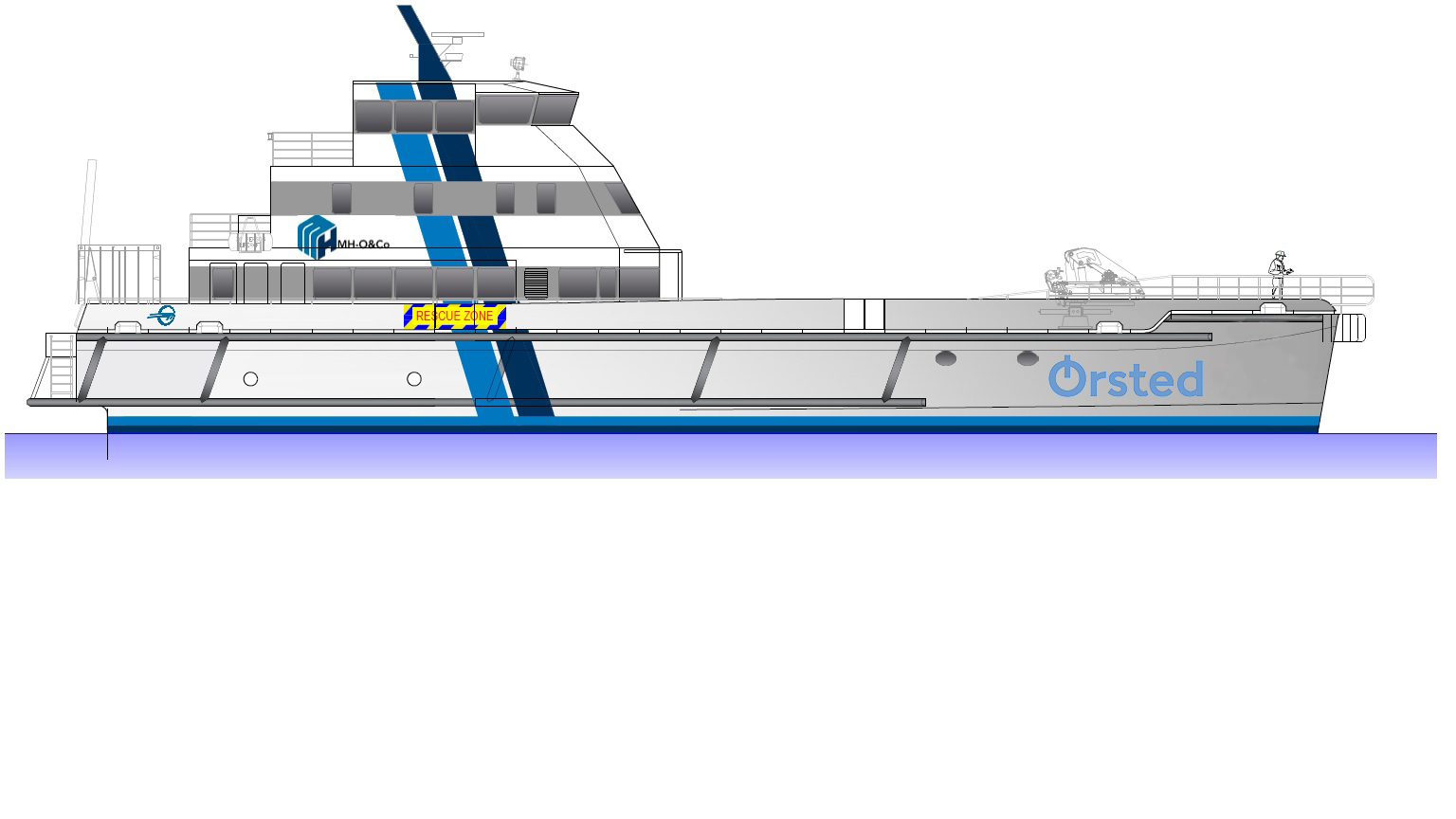 April 2016
MHO-Co receives the first two CTVs
A charter contract has been agreed with OPUS Marine in Hamburg for a long term charter of both of these vessels. We are looking very much forward to this cooperation with OPUS Marine. The vessels are loaded on the Alina and are on the way to Rotterdam