Crew transport and support vessels of the future
MHO-Co covers the demand for transportation between shore and wind farms in the greenest and most economically viable way. Our large and fast offshore support vessels are designed to excel in safety, reliability and operates up to 365 days a year.
At MHO-Co we aim to operate our OSVs and CTVs with the best reliability and safety in the offshore wind industry, at the lowest cost.
We design our vessels to be best on safety, comfort for technical staff and with low fuel consumption for a greener and a more economical service. Our goal is to operate and maintain our vessels to be available to clients 365 days a year. The most operating days per year in the industry.
In 2021 we have introduced two innovative 35m hybrid offshore support vessels for an even greener service.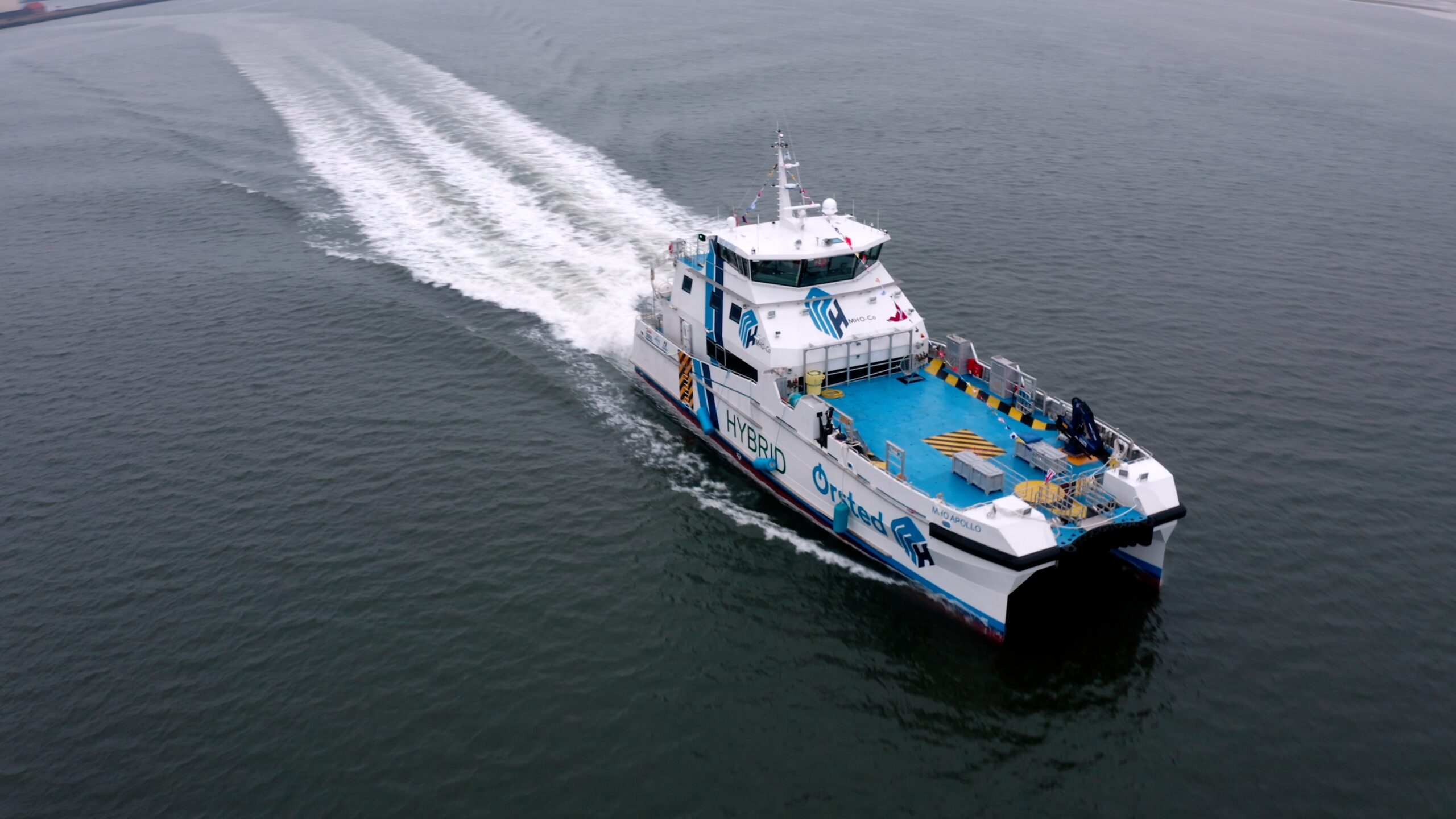 Our two 39m offshore support vessels are some of the largest and most fuel-efficient vessels in the offshore service industry. Built as catamarans the vessels have both size and safety to operate even when wave height exceeds two meters.
All our vessels have special designed fenders that enables them to dock at just about any type of wind turbine or offshore platform.
MHO-Co have three vessels operating as OSVs and CTVs in the offshore industry.
At MHO-Co we provide a wide variety of services. We specialize in supporting the offshore energy and wind industry and in the operation and maintenance of all types of marine civil engineering installations. Our offshore support vessels and crew transfer vessels are capable of transporting personnel, equipment, fuel and other types of goods in a safe, comfortable and reliable manner.