Innovation
At MHO-Co we are continuously exploring new directions and new ways to improve ourselves and expand our knowledge. We work hard to develop solutions prepared for the future – more sustainable, more economic, more adaptable. Always maintaining the high reliability and safety standards we set.
A key feature to achieving our goals are good collaborative partnerships. We are fortunate to have collaborators who share similar ambitions to our own. In close co-operation, we work towards our common visions.
We believe that the future is green, and we have a responsibility to work towards more sustainable, environmentally friendly maritime transport. Our projects and innovative approach show that we do not take the responsibility lightly.
Cutting-edge design: Hybrid CTVs
We aspire to be at the forefront of the green transition in the industry. And with our new hybrid CTVs, MHO Apollo and MHO Asgard, we have taken a great leap to the head of the field.
Designed by CEO Mik Henriksen, the two unique hybrid catamarans have been instated as CTVs on contract with Ørsted, operating in the North Sea. Their modern electric motors save on weight, space, and emission – and they are designed with a newly developed hybrid propulsion package, designed to make it possible to adapt to new environmentally-friendly solutions in the future.
Specifically, the capacity to adapt will be put in use, as our hybrids will serve as the focal point in a project set to develop and test a propulsion system that does not emit carbon dioxide.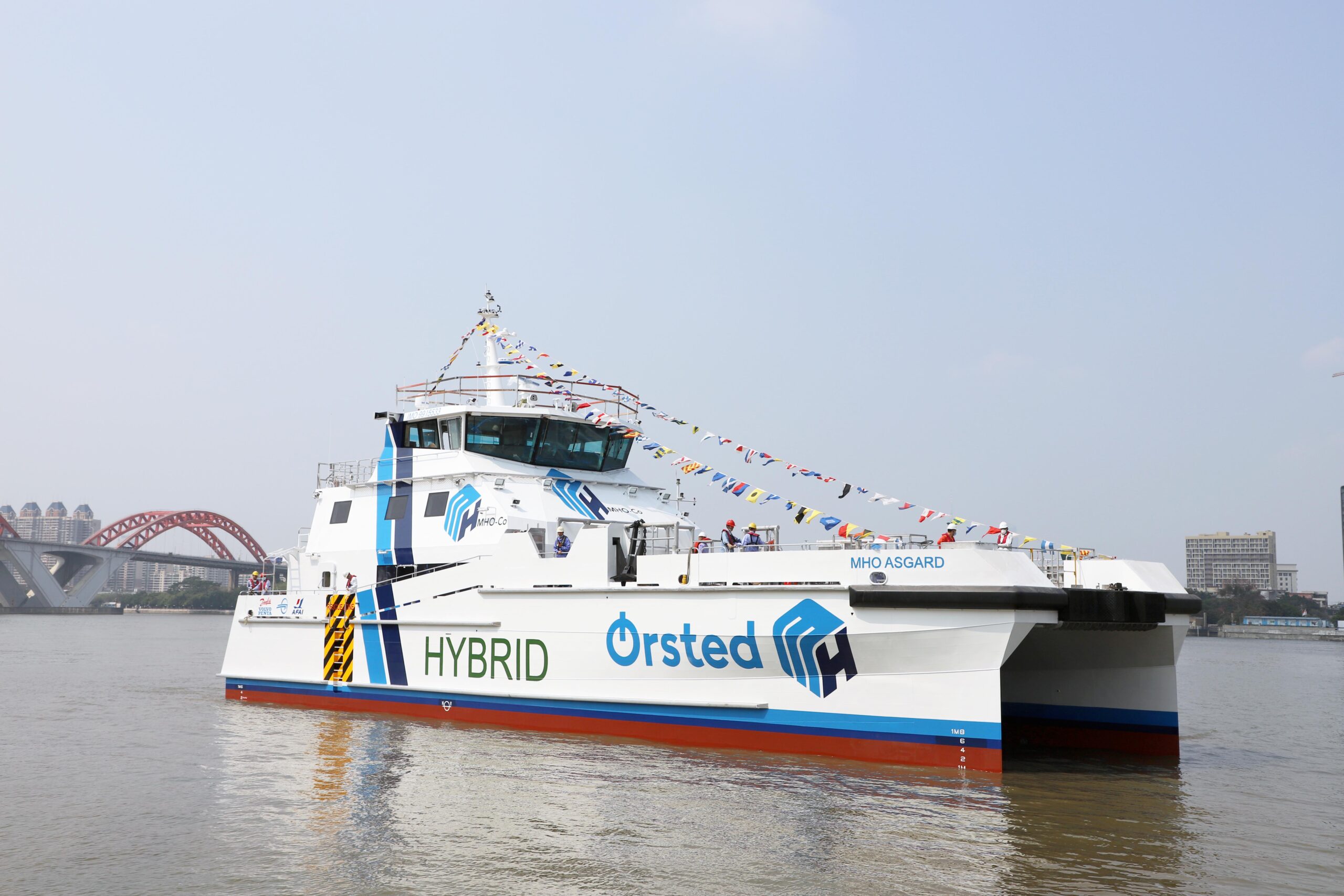 In early 2021 we initiated a consortium, collaborating with other great minds from companies Danfoss, Ballard Power Systems Europe A/S, Shift Clean Energy, Stuart Friezer Marine, and research engineers from Aalborg University. 
Bringing our different key competences in play we will work together over the next three years on an ambitious plan to develop and test a propulsion system for maritime transport that does not emit carbon dioxide. We have EUR 4.5 million to spend on the project, of which EUR 2.15 million are grants from the Energy Technology Development and Demonstration Program (EUDP).
While others provide fuel cells and energy storage systems, our new hybrid CTVs will act as floating test platforms. Being catamarans, they provide the optimum testing conditions with their four platforms, allowing for both testing and comparing different sustainable solutions.